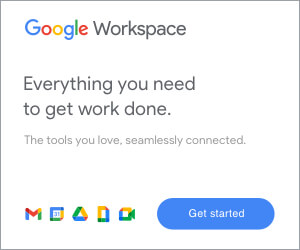 Google Workspace is a web-based office suite that lets you easily create, share, and collaborate on documents with colleagues. You can use Google Docs, Sheets, and Slides to write, edit, and present your work.
Workspace also offers tools for tracking projects and managing teams. In addition, you can access your work from any device with a web browser.
If you're looking for an online office suite that's simple to use, flexible, and affordable, Google Workspace is a great option. It offers all the features you need to work on documents with colleagues, and it's available on any device.
Start a free trial of Google Workspace today and use our coupon code to get a discount!
Starting out on your new Google Workspace plan is easy! Just visit the homepage and select the plan that best suits your business needs. Then, fill out your personal information and get started. If you decide you'd like to keep your subscription, just pay for it at the end of the free trial!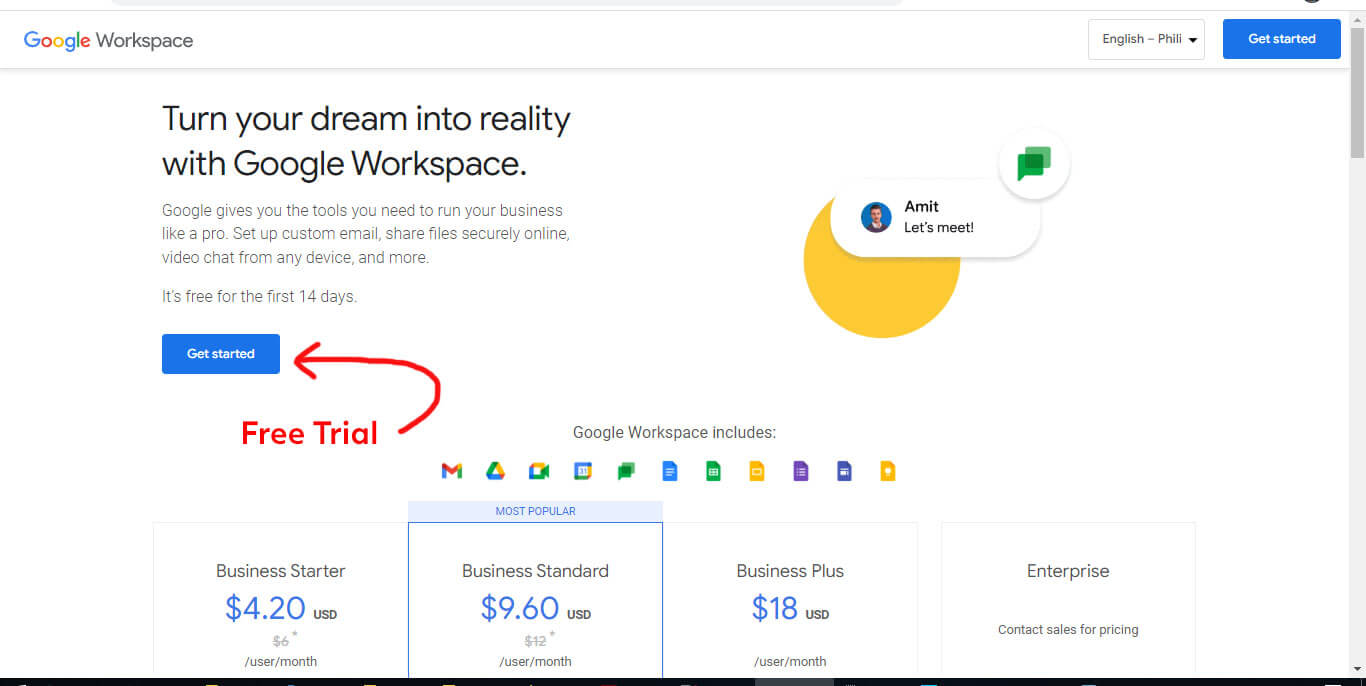 This is for New Customers Apply Google Workspace Promo Codes to Save 10% off monthly
The Google workspace Deals is on every plan, there have coupons assign to it, just select the coupon for your plan you need. Google Workspace Business Starter promo code, Standard and Plus.
Business Starter
Business Standard
Business Plus
Coming Soon
How to use Google Workspace Discount Code?
First, copy the discount code by clicking the code on the tab table on this page.
Then go to Google Workspace website and go to the Pricing Page
Select the Plan you need for your business, and Click Get started
Fill up the forms following the steps, in the steps you can add the Promo code for google workspace.
You will either see a confirmation message that your savings have been saved or  if the code did not work, possible the code already used, try other code in the table.
Checkout to save on your overall subscription.
About Google Workspace
Upgrade your Google Workspace account to the best possible level with our exclusive promo codes.  In addition, Google Workspace team is always on standby to help you with any questions you might have.
Get more applications and features for less with our new app subscription service. With just a monthly payment, you'll get access to a wide variety of applications and features. Plus, you can cancel at any time without any penalty. So what are you waiting for? Sign up today!