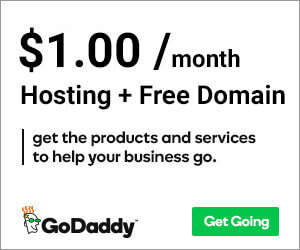 Want to try WordPress Self Hosted But you Can't afford Stablehost Hosting for now? well there have another way you can try the cheap Hosting  from Godaddy, it's only $1 Per Month with Freebie Domain name, yes with free domain name.
Speaking of cheap web hosting, well i already try this type generic web hosting i conclude the performance on the test site is fine, totally very fine no issues, just a normal hosting. Speaking of very very fast loading site well i can't assume it. If you want to try Hosted WordPress Site For the mean time and out of the budget this solution is for you.
But If you want a Fast web hosting i recommend Stablehost, why? it's because Stablehost is Clustered SSD Drives.
This great deal available till April 5, 2019 so don't miss it, grab now before's expire.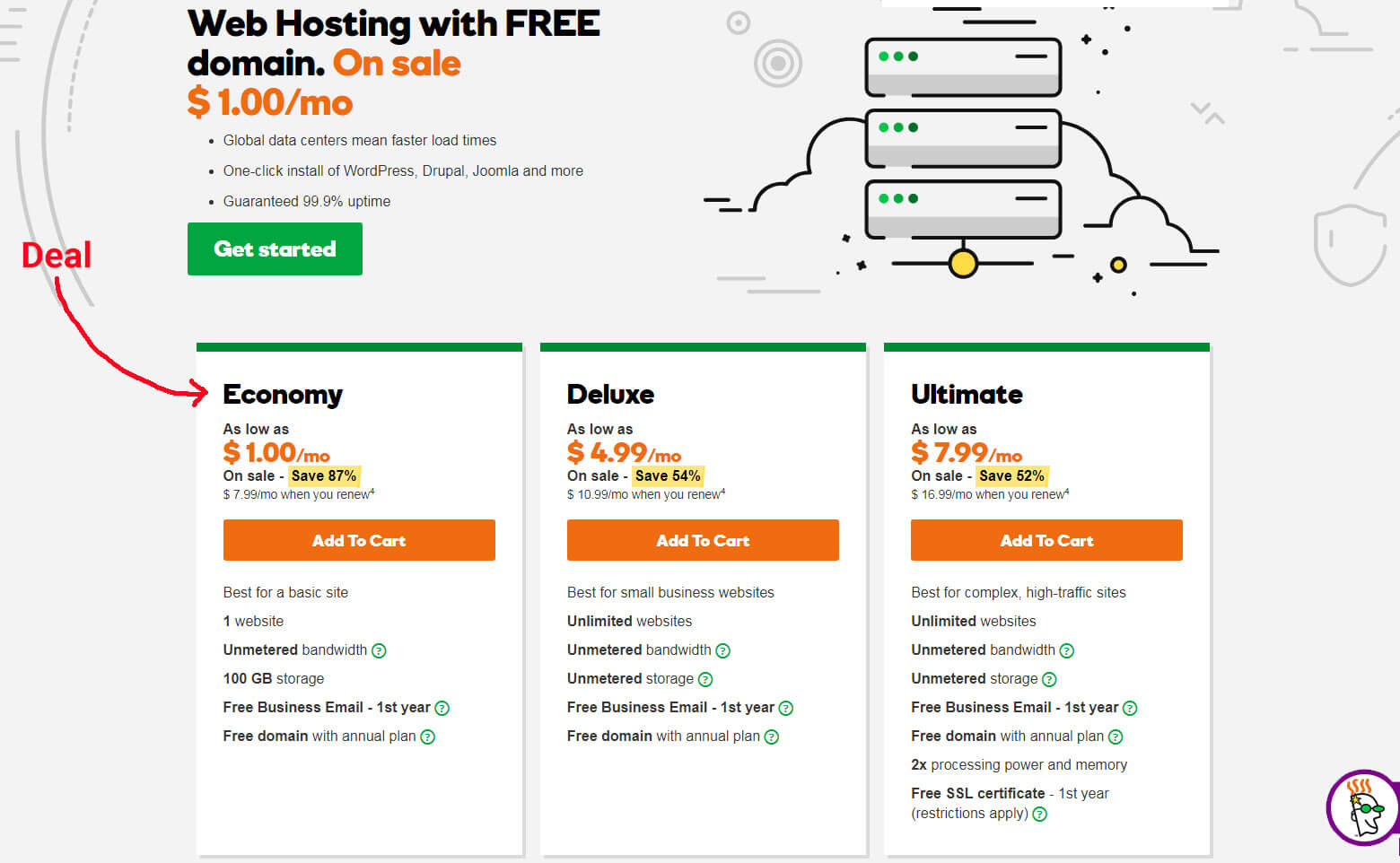 The $1 per month Deal is for 1 website only and the term for 1 year so you pay $12 for the first year, when you renew this hosting the price will be different from the discounted price.
If you wish to transfer to another web hosting it's because very expensive (i recommend Stablehost), YES you can transfer it's your choice, just discounted your hosting service package before expire exactly 1 year date and off course the domain name you should renew and still remain in your godaddy account.
Have a question on this Deal? kindly fill in the comment box section and response as soon as possible. Don't forget to share this deal to your friends.