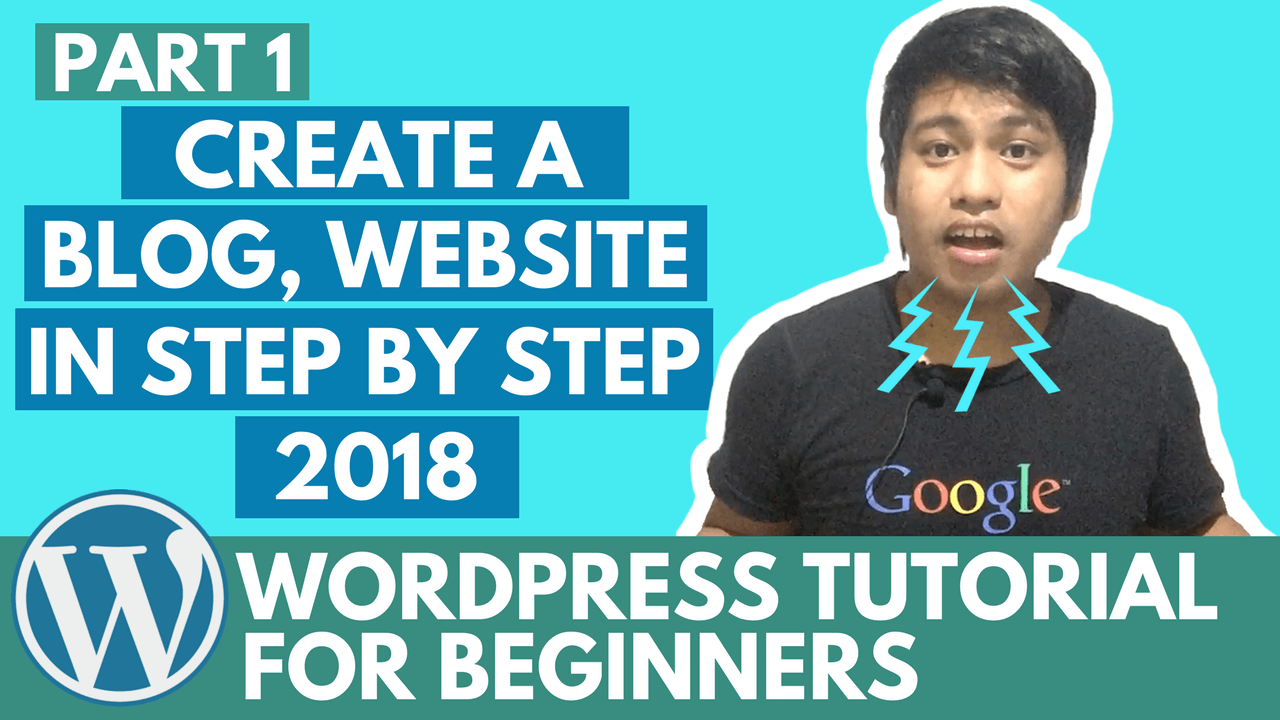 Welcome to this course WordPress Tutorial for Beginners 2018 The Essential of Creating a Blog and Website, in this course I will teach you how to create a WordPress Blog or website using WordPress in step by step.
We will install a WordPress application in the desktop or laptop computer then and we will play the WordPress, we will create a Blog post, a photo gallery, pages, adding navigation menu, using widgets, and how to customize the theme using customizer.
After we play a WordPress in Localhost, we will purchase a domain name and cheap web hosting for your website
then we will upload to the live server to get your site live in the internet…
In the live site we will continue the development and choose a new WordPress responsive theme and install and customize to look nice. and many more we will cover.
I encourage you to subscribe to my YouTube Channel to get new WordPress tips and tricks every week, your subscription will be inspire me to create more great videos in the future.
All websites presented in every video are included in the video description you must check the description in every video, if you have a thought in every video kindly fill in the comment box section and ill be response as soon as possible.
Curriculum For This Course:
1. Course Preview – Part 1
2. What is WordPress and How WordPress Works – Part 2
3. Difference of WordPress, WordPress.org and WordPress.com – Part 3
4. Inspirations and Goals – Part 4
5. The Preview of the WordPress Site we build – Part 5
6. We Start in WordPress Localhost, then Moving to Live Site – Part 6
7. Downloading XAMPP and WordPress package – Part 7
8. Install XAMPP, WordPress Localhost and Set up Database – Part 8
9. Accessing your Site and WordPress Admin Interface – Part 9
10. Creating a New Post – Part 10
11. Adding Categories and Tags to Blog Post – Part 11
12. Adding Internal Links and External links – Part 12
13. Adding Images to Blog Post – Part 13
14. WordPress image Gallery to Blog Post – Part 14
15. How to add Video from YouTube and Vimeo – Part 15
16. Using Post Formats – Part 16
17. Using Revisions – Part 17
18. How to Add Pages – Part 18
19. Using Page Attributes – Part 19
20. How to Create and Add Navigation Menu – Part 20
21. Using the Media – Part 21
22. Using Attachment Pages – Part 22
23. How to customize WordPress theme – Part 23
24. Using widgets (Adding Facebook Widget) – Part 24
25. Configure the Permalinks SEO Friendly – Part 25
26. How to Customize the Home Page for Business Website – Part 26
27. Preparing on Moving WordPress Localhost to Live Server – Part 27
28. Purchase your Domain Name from Godaddy – Part 28
29. Purchase a Cheap and Reliable Web Hosting – Part 29
30. Accessing the Cpanel, Walk Through and Features – Part 30
31. WordPress Local to Live Server (Ftp and Database) – Part 31
32. Accessing your Live WordPress Self Hosted Site – Part 32
33. Setting up WordPress Domain Email Address – Part 33
34. Editing your User Profile (Gravatar and Author Box) – Part 34
35. Managing Comments and How to Stop Spam Comments – Part 35
36. How to configure your WordPress settings – Part 36
37. How to Add a Contact Form to you WordPress Site – Part 37
38. Choosing a WordPress Theme – Part 38
39. Install and Customize WordPress Theme Using Customizer – Part 39
40. Setting Up WordPress Jetpack Plugin – Part 40
41. Useful Top 10 Free WordPress Plugins Must Have – Part 41
42. Managing WordPress file System – Part 42
Premium Version of the Course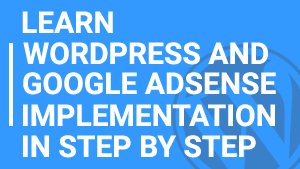 WordPress for Beginners 2020 + Google AdSense Implementation
The Premium Version contains additional video's and useful resources such a…
Boost Up your Blog Engagement Using Free High Quality images
How to use Canva.com for your Blog Post
AdSense Implementation
Google AdSense Site Requirements for Before Signing Up
Create a WordPress Child Theme for theme modification
Adding AdSense Ad Units to Blog Post and Best Placement to make them click
Adding AdSense Ad Units to Home Page
Adding AdSense Search to WordPress Site
Adding AdSense Page-Level ads
How much earned in AdSense?
Just 10 USD only, Enroll now in my Udemy Course.
If you have a Questions about the course don't hesitate to contact me, i will respond as soon as possible.
PRODUCED BY: Axl Mulat